Potato crepes pie stuffed with mushrooms
Ingredients
2 eggs
150f flour
300ml milk
Salt qb
For the béchamel 
Whole milk 1l
Butter 100g or oil
00 flour 100g
Salt qb
Recipe presentation
If you don't like mushrooms, it's always interesting also to learn to make potato crepes!
You can buy the béchamel it or make it at home (I often pitched it in the light version with oil).
Prepare your dough and let it rest covered in the fridge for 1 hour.
2 boiled and mashed potatoes with the potato masher. Add them to your dough.
Grease your pan and make 10 crepes.
I used a mold of 20cm with zipper.
Put to soak the mushroom for 2 hours, squeezed and stirred in a pan with oil and garlic.
I mixed one side with béchamel.
Mix in a small saucepan always with a whisk to avoid lumps. 6/7 minutes.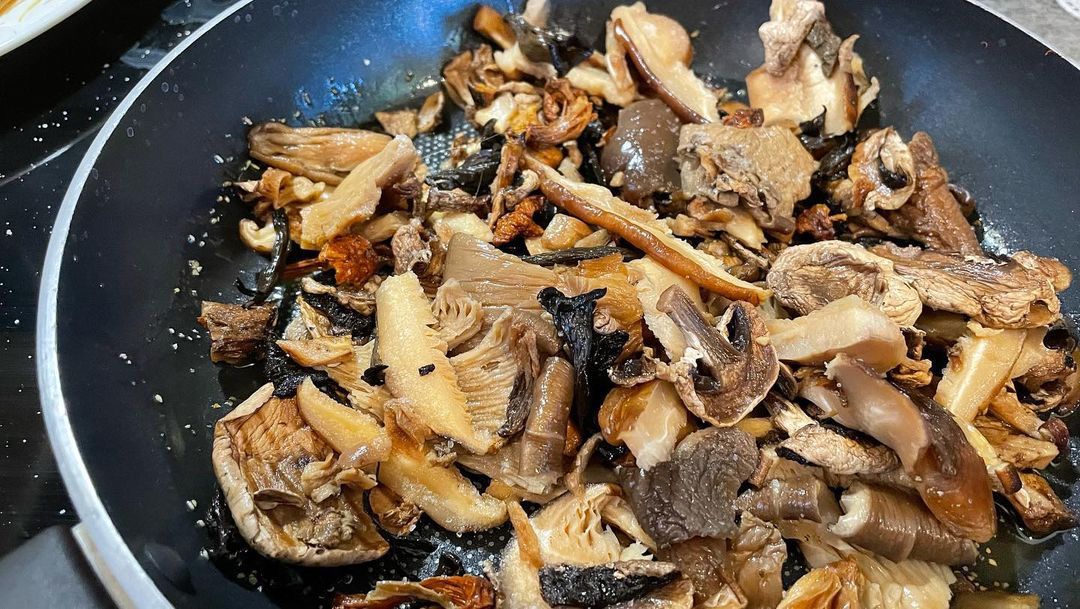 Add chopped mushrooms, Parmesan, pepper and salt.
Place your crepes, one by one, in the first buttered tin.
Pour a ladle of mushroom béchamel, then another one, until the end.
Cover and bake at 180 degrees for 30 minutes.
Sprinkle with Parmesan and add some mushroom as a decor.
Serve warm.
Share my recipe, choose your favorite social network!