Ingredients
1kg flour
700ml water
200g sourdough
Salt qb
500g beet (add flour if the dough becomes too soft after the beet)
1 optional tsp of honey and 1 tbsp of olive oil
Recipe presentation
My bread rose: durum wheat with sourdough and beet.
Leavening time of 24h, high hydration with the sourdough. 
Cast iron cooking for 60 minutes, 30 minutes with lid and 30 without.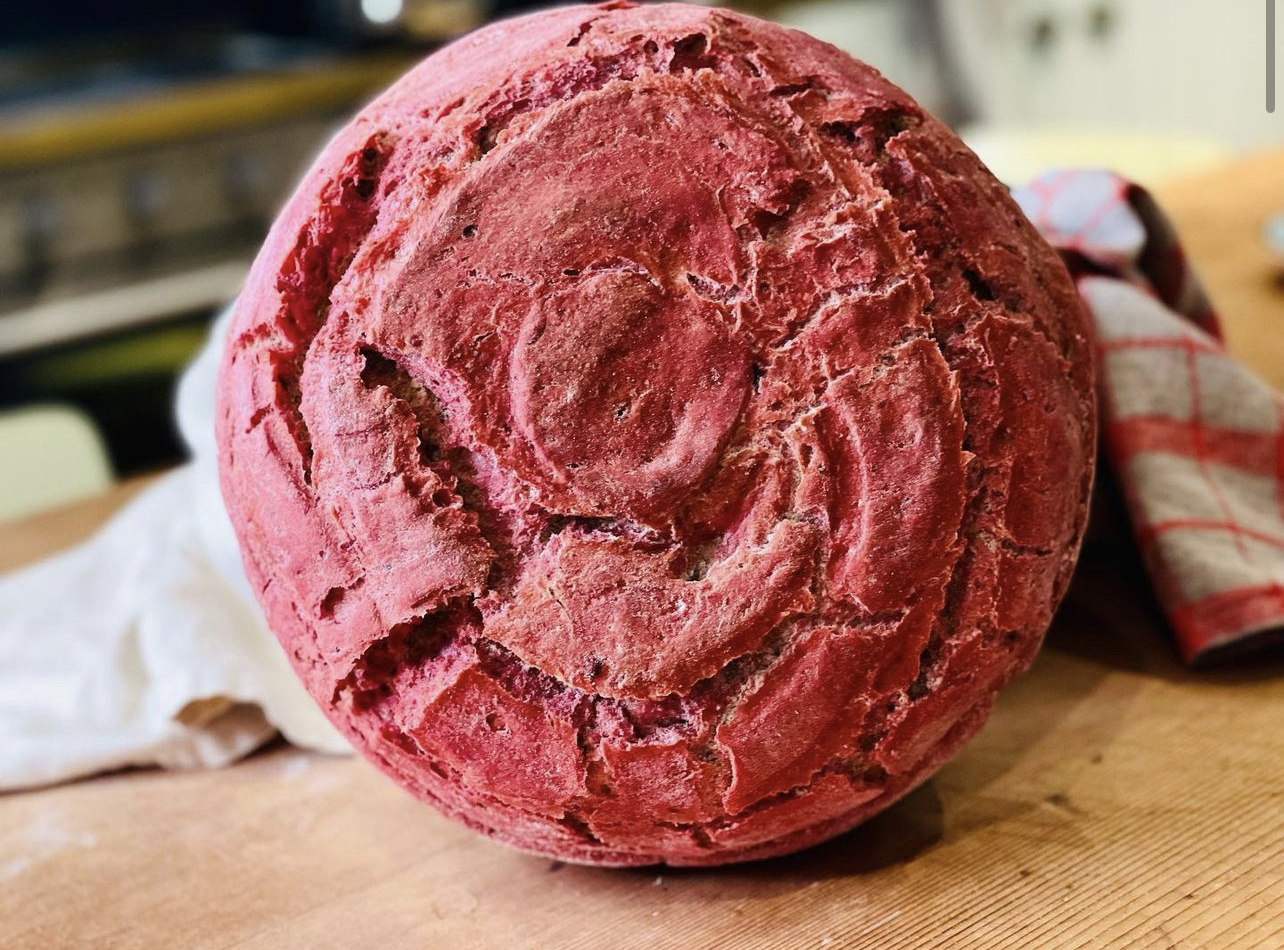 I took out the sourdough of the fridge 2 hours before. 
Meanwhile I kneaded the flour with water.
After 1 hour I mixed them and added the beet pulp.
I started the autolysis, I did my 3 folds every 40 minutes and I left leavening at 5pm of the day before cooking. 
The morning after I folded it, I sprinkled it with semolina, I let it again and I baked it at 5.30 pm.
I made the cut with a cutter knife I bought for the bread.
I took it out of the oven and left it standing for 1 hour.
Share my recipe, choose your favorite social network!