Ingredients
20g 00 flour
90g hot water
Qb potato starch (for spreading the dough)
For the filling
100g minced pork
80g white cabbage or broccoli
30g spring onion
Qb grated fresh ginger
Qb grated garlic (optional)
10g soy sauce
10g sake
10g sesame oil
Salt qb
Pepper qb
Recipe presentation
Tonight my kids crave gyoza. Do you remember the recipe?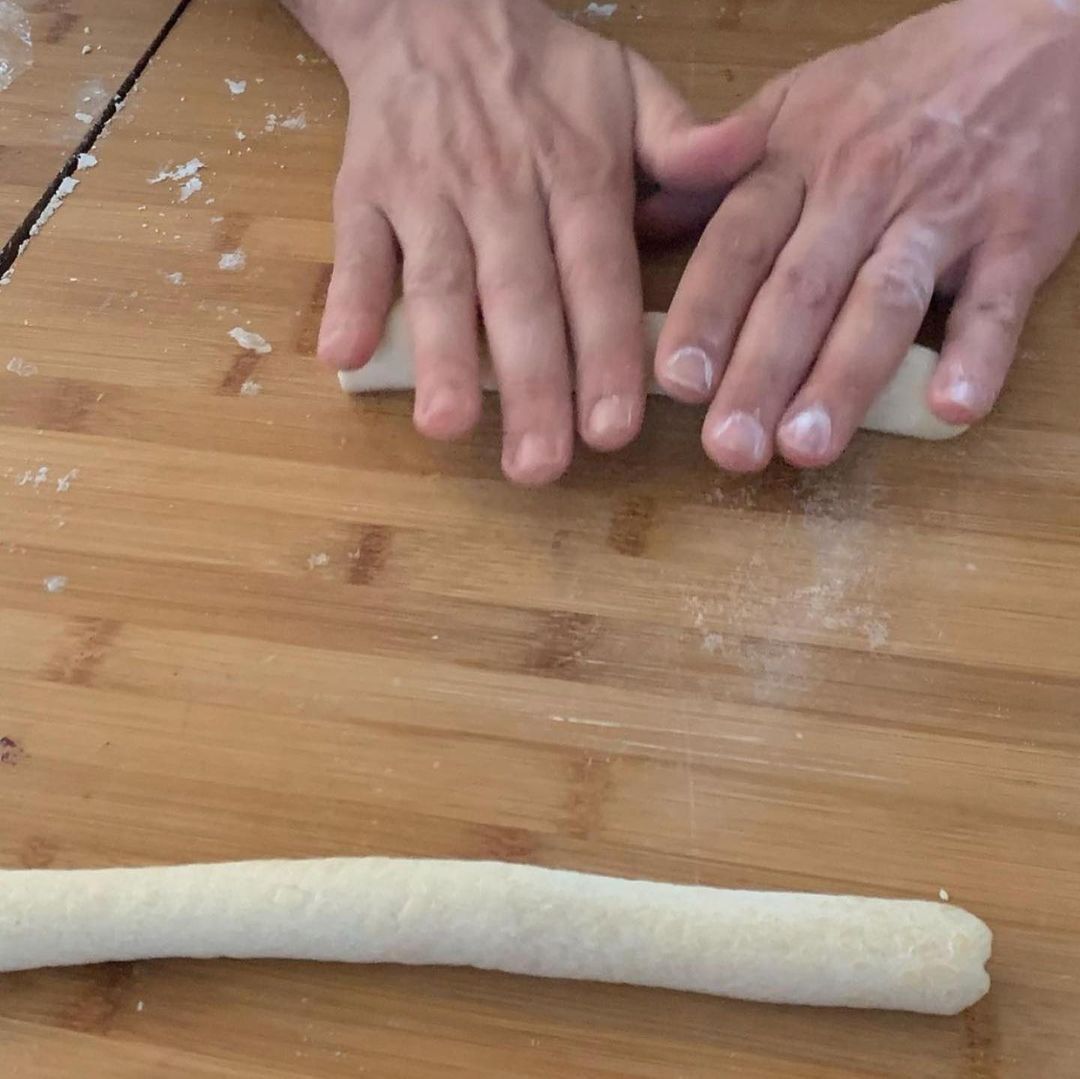 Stir-fry the broccoli. 
Chop the onion with ginger, salt and pepper. 
Add 1 tbsp of soy and 1 of sesame oil. 
Meanwhile knead for several minutes stretching the dough on a cutting board covered 
with starch flour.
Make the small balls and mash forming discs.
Fold the edges and pinch to close the gyoza, forming 5 folds.
Pour the sesame oil in a pan and place them all aligned. 
Cook them for 3 minutes and add a glass of water. Cover with a lid and cook for other 3
minutes.
Remove the lid and let the water evaporate till the base becomes crispy.
Turn off the stove, mix your ravioli in your plate.
Dress with soy.
Share my recipe, choose your favorite social network!