Genovesi with cream or ricotta
Ingredients
125g of durum wheat flour
125g of flour 00
100g of sugar
100g of butter
2 egg yolks
About 4 tablespoons of cold water
For the filling
1 yolk
75g of sugar
250g of milk
20g of corn starch (Maizena)
Presentazione della ricetta
Genovesi with cream or Ricotta and chocolate.
I was in Sicily, in Erice, when I ate Genovesi for the first time, at Maria Grammatico's legendary pastry (I was shooting a food documentary for Sky and I was about 25!).
Today, while I was having breakfast in Pantelleria at Giovanni's, I realized I prefer the ones with Ricotta.
And so, since I usually make them as well, here is the recipe in two versions.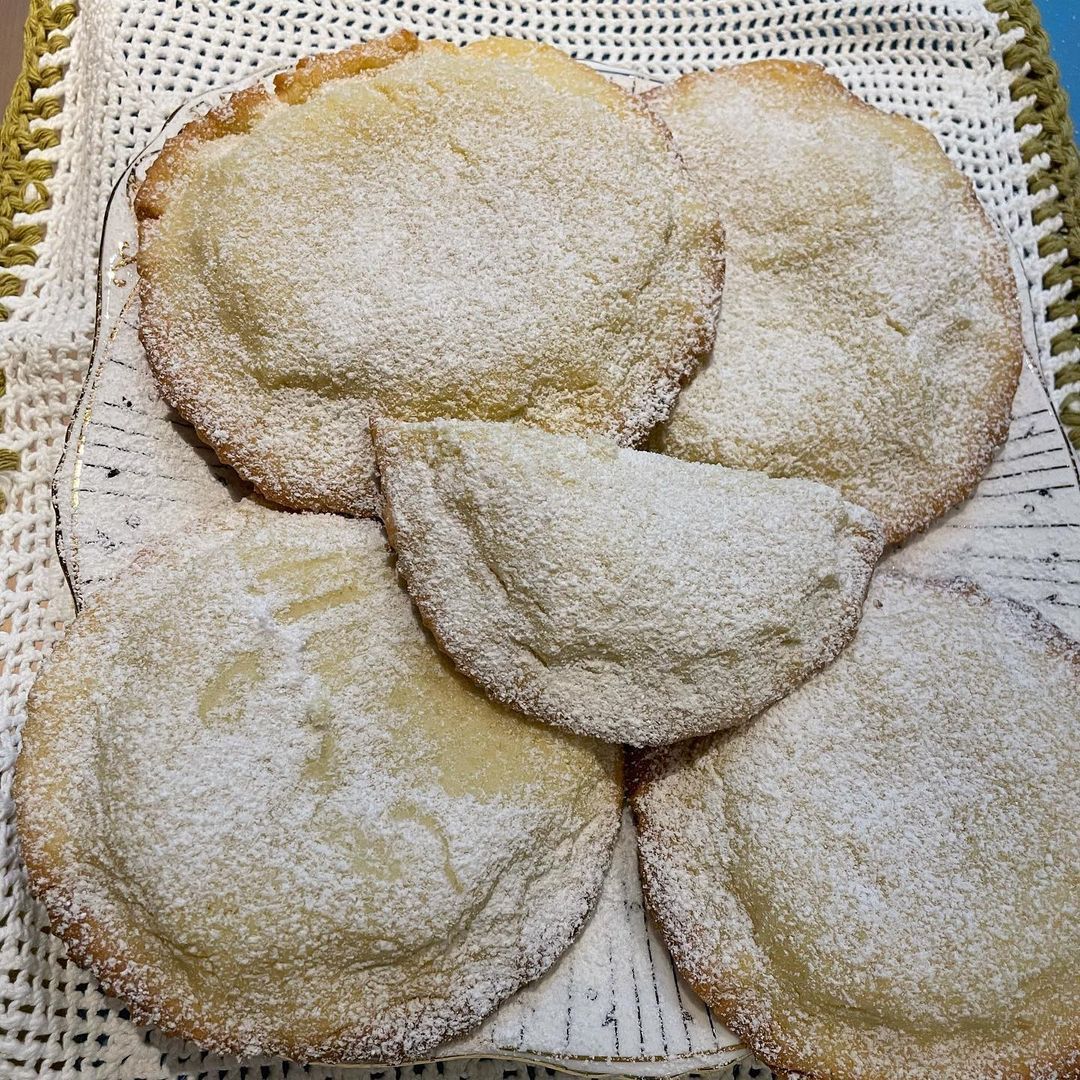 Prepare your milk cream in a small saucepan at medium temperature mixing thoroughly to avoid lumps.
Let cool.
Otherwise, prepare a cream with Ricotta, sugar and chocolate drops.
Prepare some shortcrust pastry rounds of about 6/8cm.
In the middle place your milk cream and close with another pastry round, sealing the edges with your fingers.
Bake at 220 degrees for 15 minutes and once cooled, sprinkle with icing sugar.
Share my recipe, choose your favorite social network!