Baked stuffed panzerotti (Falaoni)
Ingredients
For the Falaoni 
250g durum wheat flour
125g water
2 tbsp of lard ( I use oil)
salt
For the filling
300g meat coarsely chopped
1 egg
Salt qb
1 tbsp of Extra Virgin Olive Oil
Parsley and black pepper
50g Pecorino
Recipe presentation
Here is the recipe of "Pastizz di Rotondella" (but I've always called them "Falaoni" because I apply several variations).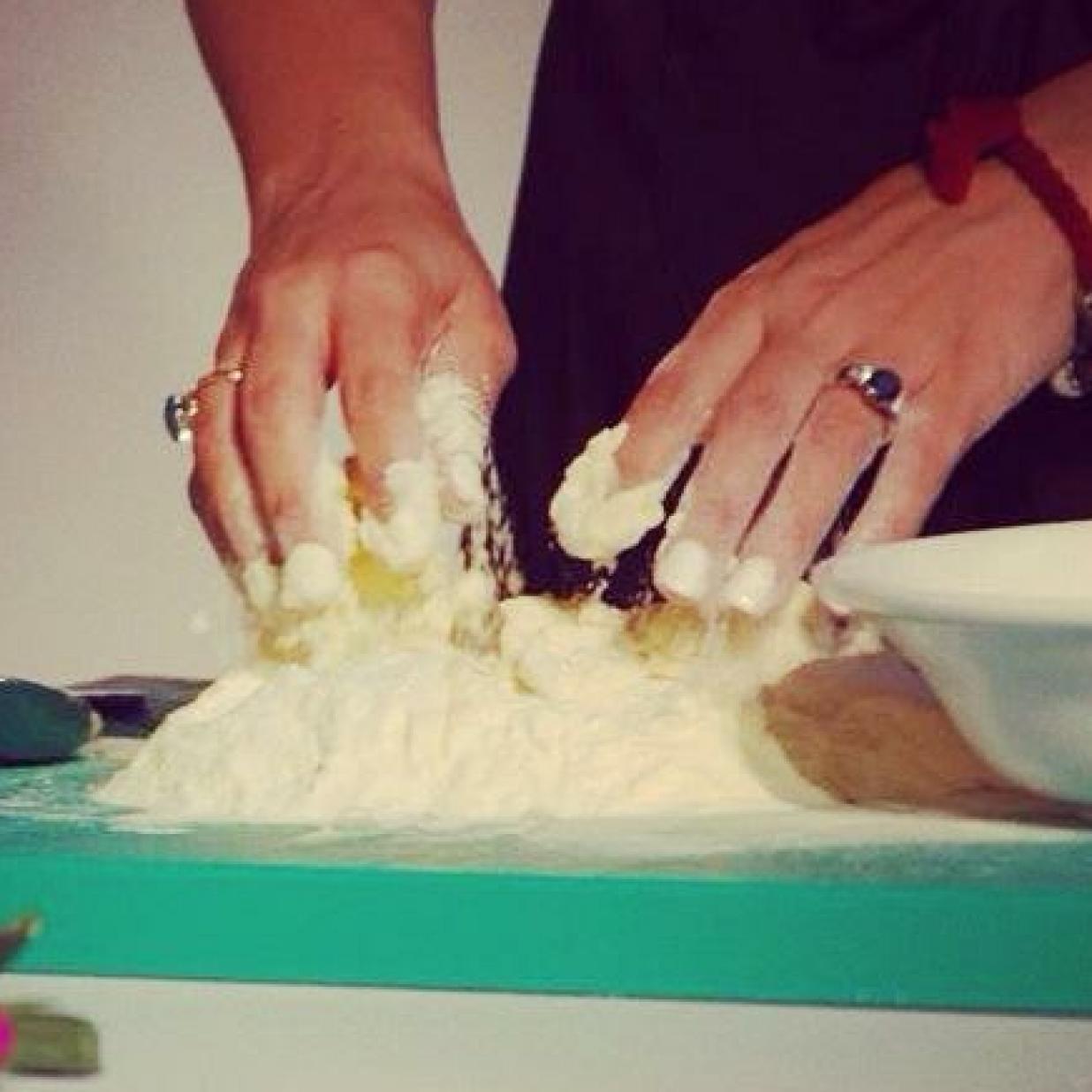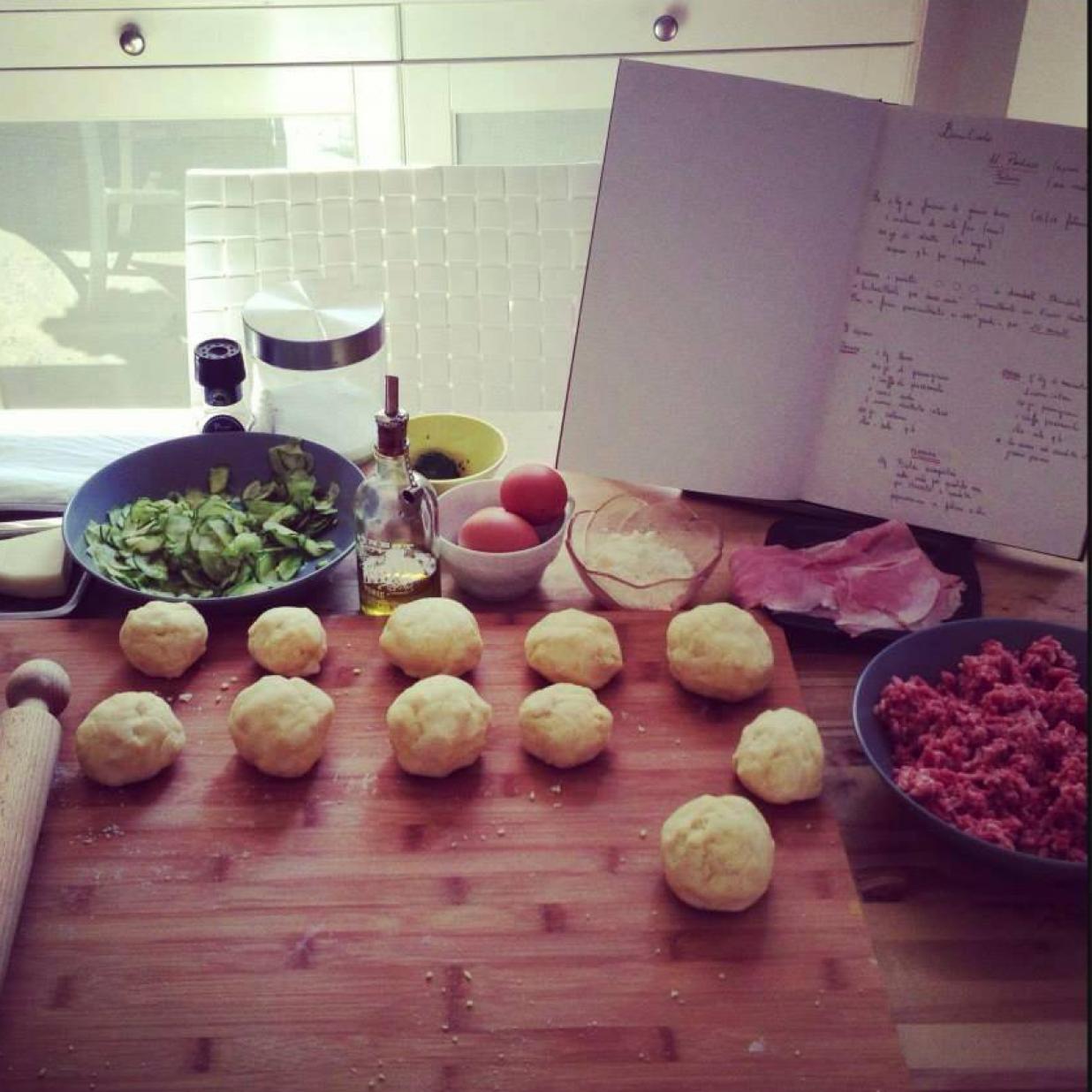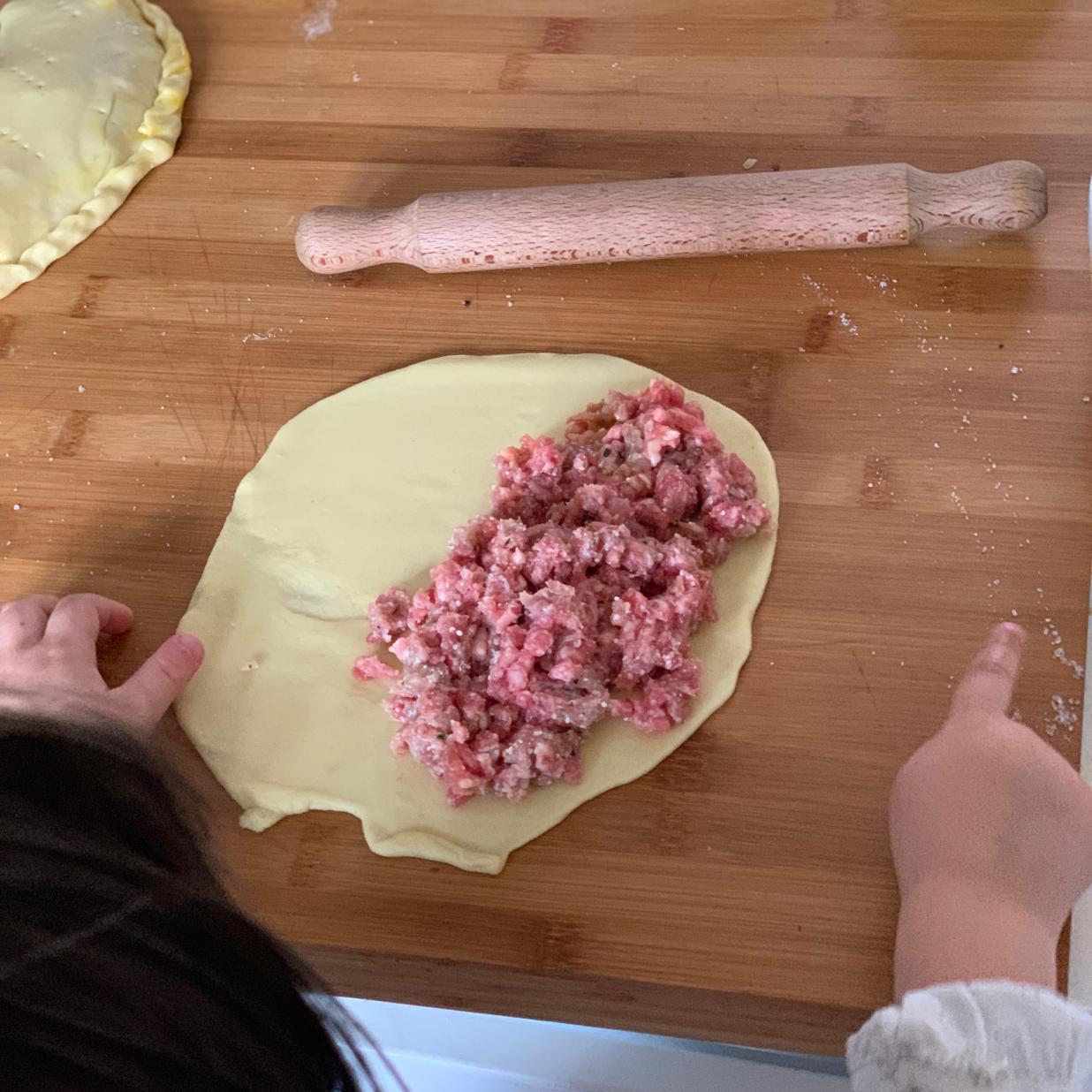 Roll out the dough and make some pastry rounds of 15-20cm in diameter and 3/4mm thick.
Stuff them with the meat, after marinating, close at the half moon shaped, seal the edges and turn it as you can see in the picture.
Then, riddle with a fork and brush with milk and yolk.
Bake at 180 degrees for 20 minutes.
Leave to rest under a cloth.
I love them even more the day after.
They aren't the official "Pastizz of Rotondella", but they are my beloved "falaoni of Lucania", also the ones with chard sautéed, spicy, with garlic, potatoes, salami and zucchini (I cut them into rings and I add them uncooked with Provola).
Share my recipe, choose your favorite social network!