Tagliolini pie with orange confit tomatoes
Ingredients
Confit tomatoes
Sugar
Oregano
Parsley
Oil
Salt
1 orange (juice and zest)
Parmesan
Anchovies
1 big mozzarella
Breadcrumbs
Tagliolini
Recipe presentation
Today I prepared a tagliolini pie with orange confit tomatoes, anchovies, mozzarella, breadcrumbs.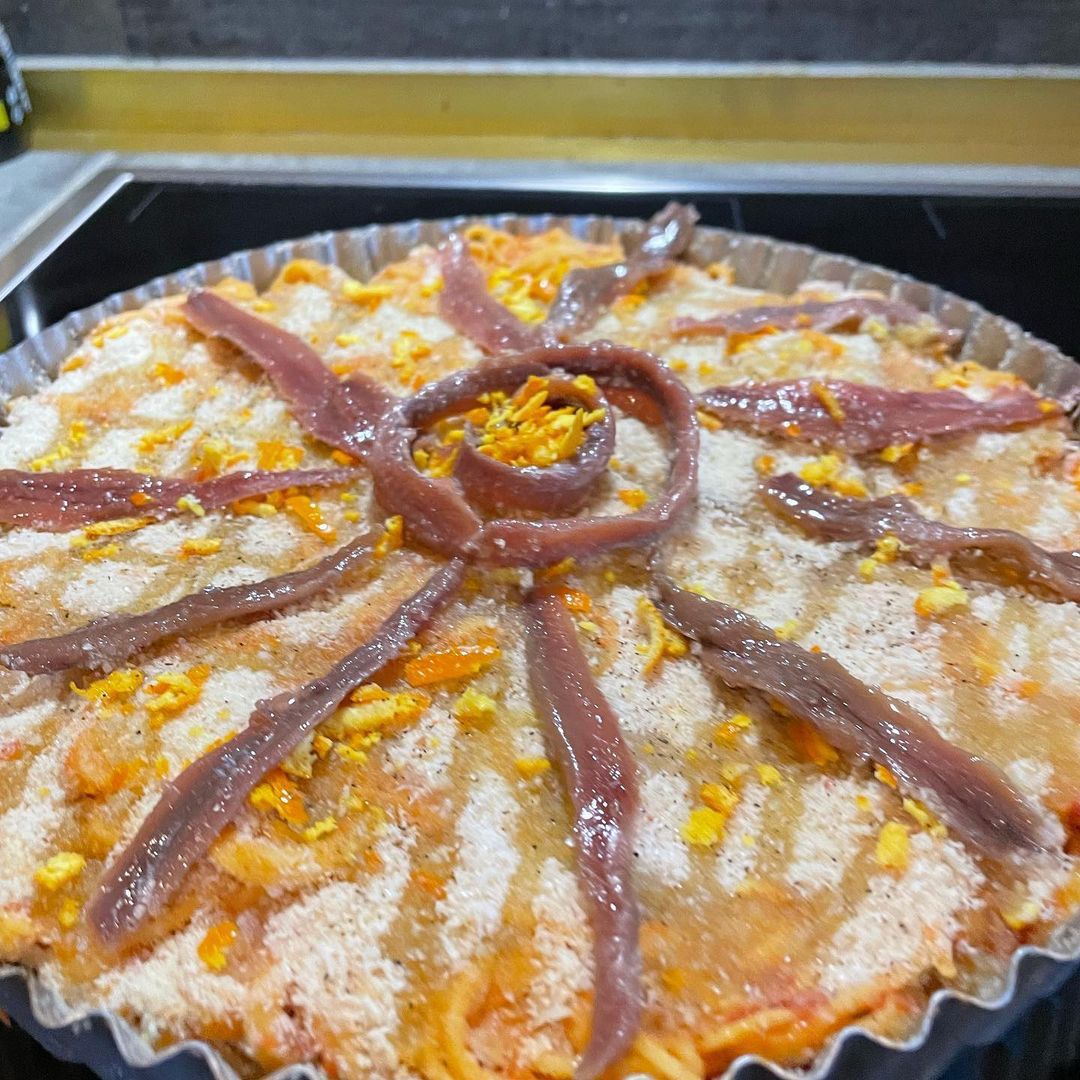 First, cut the confit tomatoes in half with open side up.
Sprinkle with salt, oil, sugar, parsley, garlic, basil, oregano.
Bake at 150 degrees for 2 hours.
When they are ready, use your mixer and pour the juice of an orange.
Mix and add oil to taste.
Cook the tagliolini.
Drain them and mix with sauce.
Take a baking pan with zipper, sprinkle also the edges with oil and breadcrumbs.
Pour a layer of cooked seasoned tagliolini and add mozzarella in pieces with anchovies.
Cover with another layer of tagliolini and then sprinkle with breadcrumb mixed with grated orange zest and Parmesan.
Add some anchovies to garnish and pour oil to taste.
Bake at 180 degrees for 30 minutes – preheated oven.
Share my recipe, choose your favorite social network!